by oneafrikan on September 29, 2008
A few years ago, I think it was October 2005 to be exact, I was leaving Open Box Software, and had decided to go it on my own, for the second time. If someone had asked me then if today was where I was going to be now (start to acquisition in just over a year), I think I would have been hopeful but would probably have laughed.
After all, I had no money, knew few people, and although I was certainly competent technically I was never going to be a Larry Page. Breaking new ground and creating awesomeness is not easy for me, I tried being an artist but didn't get very far. I'm a zoologist you see, I analyse and optimise, always within the constraints of an ecosystem which has rules and flows. I don't regret not being a proper zoologist yet, there will be time for that one day.
So here I am 3 years later and what a rush it's been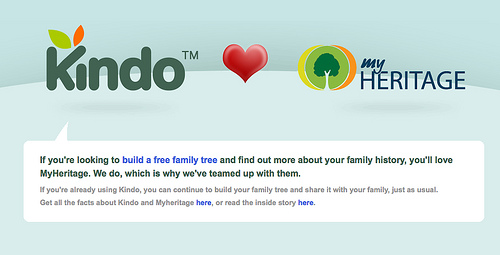 Kindo loves MyHeritage
Full story on the Kindo blog.
Seen on Techrunch UK, VentureBeat, Techcrunch US, paidContent and PHP Kitchen to mention a few of the 130 odd posts thus far.
Here is the official press release.
Along the way, I've managed to learn many new things, grow with some fine people, evolve as a person, adapt to changing situations, and almost break myself in the process. Looking back it was brute force until recently. Now I get by on smarts. Hopefully it'll stay that way.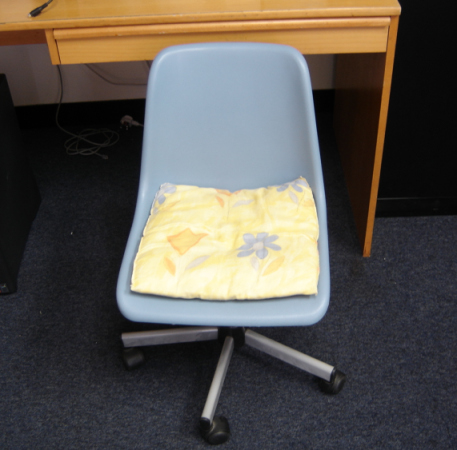 This is the chair it all started on, back in my bedroom.
I've been wondering what this post should be about for a while now, as so much blood, sweat and many tears are tied to this, but I'm pretty sure that getting too personal is not really interesting to most people. Those that know me know what I've been through and why it's something I could get emotional about. Instead I think I'm going to thank the people that have been involved along the way, and leave it at that.
Malcolm – thanks for believing in me right at the beginning, truly, truly appreciated.
Joseph – thanks for all the time we've spent discussing things dude, you're a legend.
Rachel – thanks for all the work you did with me, it's made a massive difference. I'll be grateful to you for as long as I live…
Fraser and Cliff – thanks for the first lessons you imparted, your support, and the opportunities you've given me.
Debora, Georgie, Andrew, Katherine, Leo – thanks for being so good at what you do, being human, and letting me grow in my own lunchbox.
Alistair, Nick, Tom, Tim and Ido – thanks for taking a chance, I hope you guys are realising the benefits of the stuff we did for you.
Ryan, Gill, John, Dustin, Erin, Peter, Ed, Andy, Hash, Dave, Chris – you guys have given so much support and understanding when I couldn't find that anywhere else.  More than anything, you understand.  We're all older and wiser now, lets do some cool stuff, shall we ;-)
Stephen – I don't know what you were thinking when you carried on past the first weeks of working with me back in the Summer of 2006, but I think we've come a long way since then. Thanks for being so reliable. Thanks for your sense of humour. Most of all, thanks to the Hoff. Looking forward to company 3… ;-)
Andrew – like Stephen, you've stuck around through thick and thin, which for me is both a compliment and a wonder. Thanks for your calm head, and experienced hand. Looking forward to company 4… ;-)
Demian – I've learnt much from you, and have enjoyed the benefit of your experience, it's almost unbelievable we made it through that cold office and into 38k profiles a day ;-)
Stan, Dmitri, Julien, Thomas, Ali, James, Damon – You're all great hackers, it's been a pleasure working with you, even when the office felt like a pressure cooker at times.
Ryan, Adam, Andy – You guys gave us the designs that made us stand out and look the business. You're all great to work with, and it's been awesome. Hope we can work together more in the future.
Nils – I was doubtful at first, 'cos I couldn't see through your calmness, but now I'm a believer. It is a pleasure, and I'm looking forward to the next chapters. Onwards and upwards.
Mario, Martin, Julia, Alberto, Fabien, Sophiane – Guys, we couldn't and wouldn't have done it without you. So many startups forget that the human (read: marketing / pr) side of things is actually what makes progress in the real world. All the code in the world doesn't matter if people can't find you. So, thanks for the long hours, dedication and hard work, I hope you guys become giants when you're grown up ;-)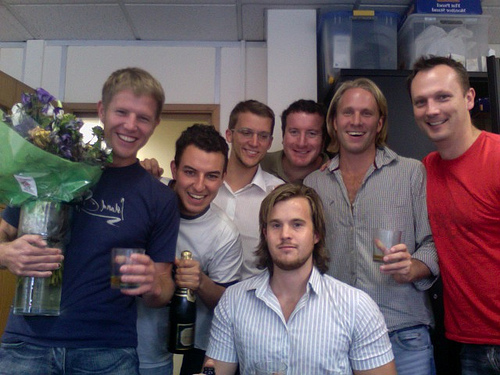 An awesome bunch of people, would go with you anywhere.
Saul, Robin, Stefan, Taavet, Eileen, Peter – Thanks for believing in us, the help and guidance you've given, and ultimately what's rubbed off onto us. I/we couldn't have asked for a better group of people for backing.
Sarah – thanks for being there when things got tough, I'm gutted you're not around now ;-(
Marisha – your honesty, perspective and values are appreciated more than you know or will admit to… Thanks!
Tina – thanks for your hard work in the sale process, enough said ;-)

Siobhan – thanks for the advice, even though we didn't work with you guys…
Morgs – thanks for being so patient, and for putting up with so much of me being unavailable as a brother, and for not throwing my laptop out the window when it would have been expected to do so. You're the best, almost like a Gillette razor ;-)
Mom and Dad – where do I start? How do I begin? Everything I call a virtue has been instilled by you, so what else can I say?

Michelle – I've only known you a relatively short while, but it's been great. Thanks for your insight, wisdom, and for hitting me on the head a few times – looking forward to the next few years!
Gilad, Sueli, Uri and Nir – great job on MyHeritage so far, lets build something significant to families around the world!
And last but certainly not least, the good guys that have kept my feet planted firmly on the ground, in no particular order:
Anne, Scurry, Wazza, Georgie, Wagon, Sean, Snorkes, Biff, Cone, Dunners, Tim, Penguin, Pete Z, Worville, Strola, Hobbo, Steel, Deano, Brettie, Mark, Phil, Lazza, Irish, Miles, Richy, Frances, Russ, Hollster, Matt, Trish, George, Brett, Lisa, Jen, Shev, Debsk, Benno, Edge, Jon, Tina, Stoner, Charlie "Heart like fire, Mind like Ice" Reville, Charlie "Richard" Charlesworth, Cookie, Jim "The Legend" Sayer, Badman, B Hanlon, Charlie "Yeah!" Howard, Charlie "C-F" Theux… and more to come as I think of them ;-)