by oneafrikan on August 6, 2013
Pascal has encouraged me to write more about what's going on. So today I'm going to talk about an addiction I have.
When things were really tough a few years ago, and to manage my personal cashflow to as low as possible, I was living off two or three egg & cress Tesco sandwiches a day. I think that's when I started to become intolerant to wheat but that's another story, and so are the tough times.
What is important is that one day I came across these oat flapjacks which Sainsbury's makes, and I got hooked. They're great tasting, there's no flour or wheat (they do have sugar, yes, but I can cope with that because it's better then shooting something hard into my veins), and they are a whopping £1.69 or so for a packet. And this packet can sustain the average tech geek for a day, or half a day when there is exercise.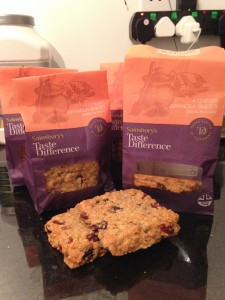 And so I started to buy them occasionally. Like 1 packet every few days. At the time, I had also developed a Kit-Kat habit, mainly because it was one of the things I looked forward to every day (52p Tesco, 55p Sainsbury's, 70p at the off license, the thieves!), and because, well just because I was convinced that there were worse things I could do.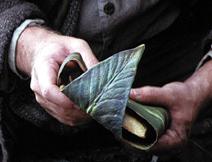 So over time I developed this real love for the flapjacks (and started doing less Kit-Kat), so much so that I started calling them "Lembas bread" due to their restorative powers – you know, like in The Lord of The Rings.
Shoot forward to today, and I no longer have the same desire I had for it, or the same dependancy, but I kinda see them as a all I need now.
Just last night I walked into Sainsbury's, nodded knowingly to the guard at the door (his name is Simon), and casually picked up a stash of 4 packets, some orange juice and a slab of ham. Smash the orange juice and ham on the way home, then pop a banana protein shake and a couple Lembas bread to settle the stomach, and you're away for the late shift.
All in the terribly exciting day of an entrepreneur fighting fires and pushing for growth.
Oh, and they're healthy for you too…..