** Last updated 2014 **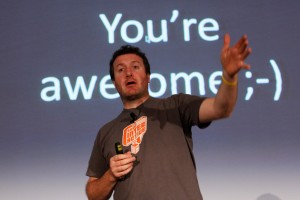 Gareth is a technology entrepreneur. Educated as a zoologist, he runs Wedo, a vertically integrated ecommerce business, and is backed by respected investors in London and South Africa.
Gareth is also the founder of Tech4Africa.
Previously, Gareth served in London as Director of Product Management for MyHeritage.com, a global family genealogy company based in Tel Aviv.
Before joining MyHeritage, Gareth landed seed funding from London's top early stage investors to co-found Kindo.com, a global family social network with an international team spread around the world. He then led the Product team in London to roll out a localised version of Kindo in 17 languages within 6 months, as well as an aggressive search engine campaign, both of which resulted in users from circa 220 countries and an enviable growth rate.
Kindo was voted one of the top 3 most promising Internet companies in the UK for 2008, and was acquired by MyHeritage in August that year.
In 2010 Gareth was named one of South Africa's "200 Young South Africans You have to take to lunch" by the Mail & Guardian newspaper, and in 2009 was one of "35 Men of Influence – 35 South Africans Under 35" by GQ magazine.

Feel free to contact me if you'd like to chat ;-)